Skip to main content
Mission 
The North Carolina Zoo protects wildlife and wild places and inspires people to join us in conserving the natural world.
Our Conservation Efforts
Conservation is at the heart of everything that we do. From vultures and gorillas in Africa, to endangered plants and amphibians in our own state, the North Carolina Zoo has been involved with the conservation of animals in the wild for over two decades.
International Conservation
The Zoo has worked closely with organizations and communities around the world to protect wildlife populations and their habitats. We have developed technology, offered training, and participated in multiple efforts to protect different species.
Regional Conservation
As one of the most important zoos in North Carolina, the NC Zoo participates in efforts to protect regional wildlife and habitats in our state. We are also dedicated to educating our community about the importance of conservation and the benefits it brings to our future generations.
Where is the North Carolina Zoo?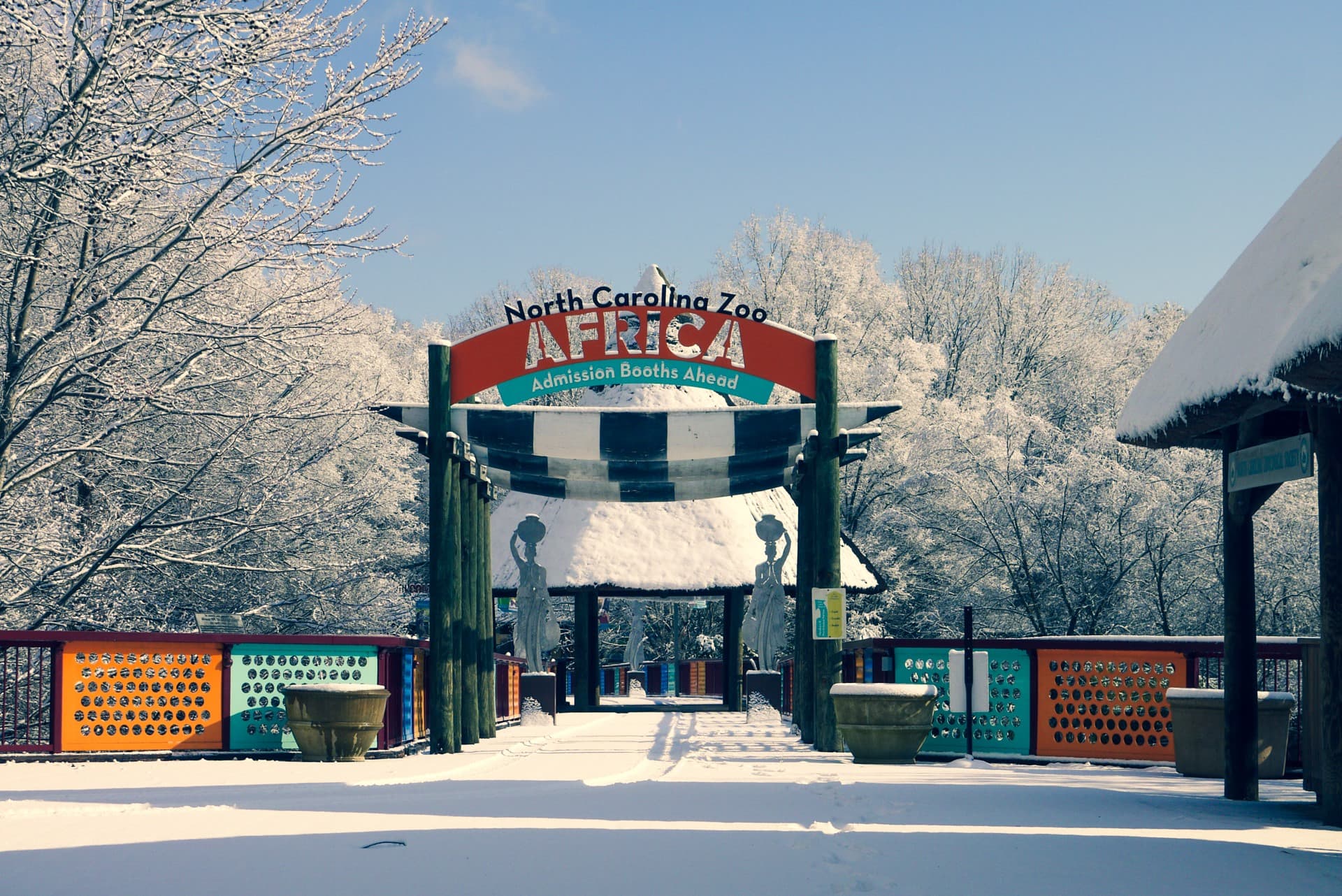 The NC Zoo is nestled on 2,600 wooded acres centrally located in the heart of North Carolina, just south of Asheboro in Randolph County. With 500 developed acres, it is the world's largest natural habitat zoo. Moreover, the Zoo is one of two state-supported zoos in North Carolina. The North Carolina Zoo is an agency of the NC Department of Natural and Cultural Resources.
About the Area
Where is the North Carolina Zoo and what is there to do nearby? The Zoo is located in 4401 Zoo Parkway, Asheboro, NC 27205 in a great area with multiple attractions.
Downtown Asheboro offers a wide variety of activities and places to visit after a day at the Zoo. From shopping areas, to restaurants and coffee shops, Asheboro is a great place to visit. Additionally, Randolph County also offers a range of attractions for both indoor and outdoor lovers. Walking paths, museums, and pottery shopping are all available around Randolph County.
NC Zoo Origins
The North Carolina Zoo grew from an idea initiated by the Raleigh Jaycees in 1967. Through a series of fund-raising events, the Randolph county site was selected as it was in the center of the state. The Zoo is 75 miles west of Raleigh, 25 miles south of Greensboro and 75 miles northeast of Charlotte.
Zoo Activities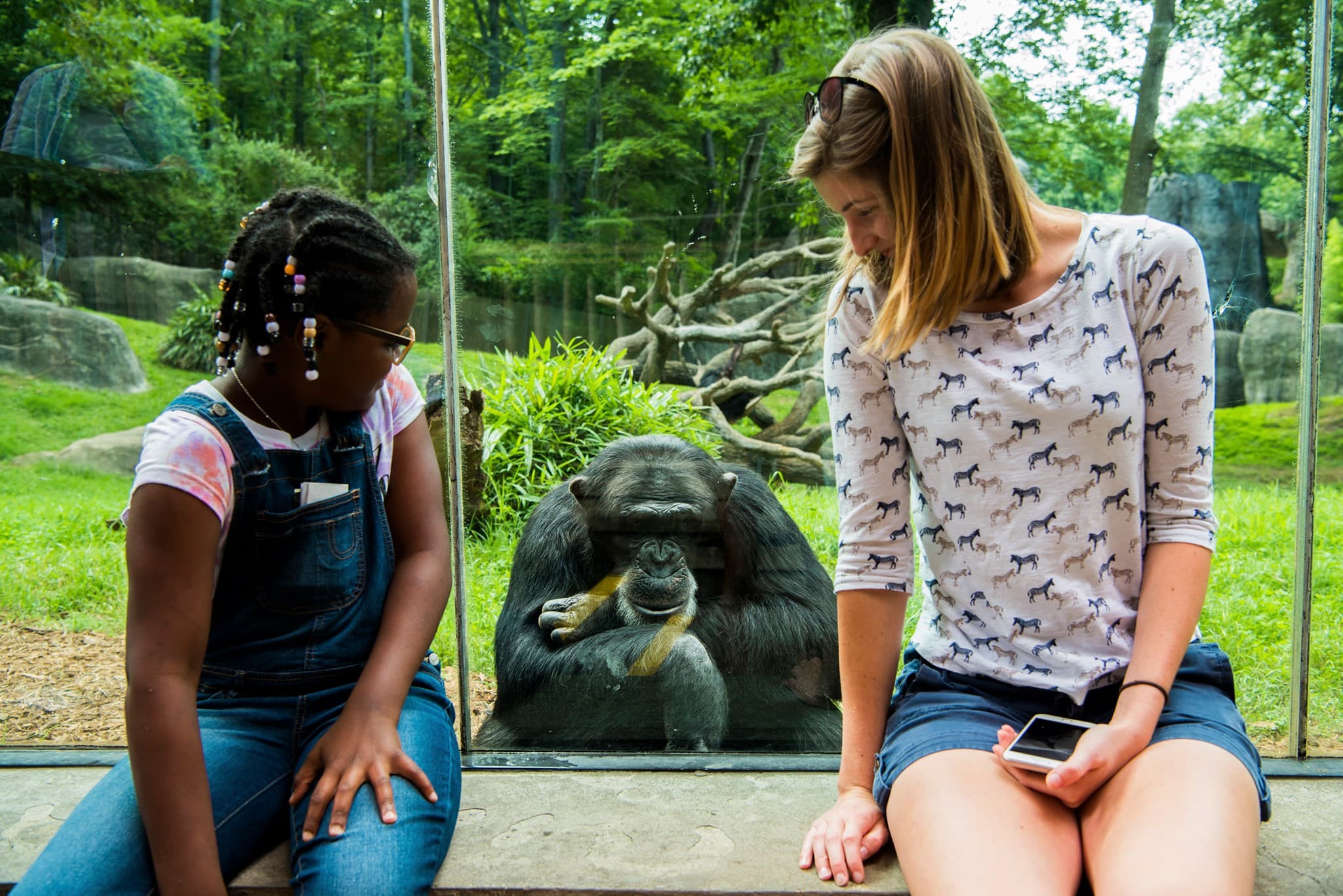 In addition to providing encounters with wild animals living in natural settings, the North Carolina Zoo offers down-to-earth, authentic and memorable ways for families to play and stay together. The NC Zoo also offers a variety of nature-based, educational programs, and camps.
Animal Experiences
As the largest zoo in North Carolina, the Zoo offers a wide range of recreational activities. You can discover more than 1,800 animals in habitats ranging from Africa's grasslands to North America's forests. Groups can also tour the Zoo and get up close and personal with species from all over the world. Other Zoo amenities include hiking trails, our butterfly garden, our giraffe deck, and more.
Education
Our commitment to wildlife conservation translates into a desire for educating our community on different species you can find at the Zoo. We offer different educational programs for schools, groups, and families. Our programs are available for preschool all the way up to adults. Anyone who wants to learn about animals and their habitats is welcome at the Zoo.
Visit the North Carolina Zoo
Get close to some of the most majestic animals on our planet at the Zoo. The biggest natural habitat zoo in North Carolina and the world offers unique experiences for people of all ages. Science camp, overnight camping, animal feeding, and more are available. 
Visit one of the most unique treasures of the United States at the North Carolina Zoo and help us in our mission to preserve wildlife and natural habitats.
The Zoo senior staff team provides world class leadership. Get to know them and what they do to keep the NC Zoo running.
View More
The state of North Carolina is situated on the ancestral homelands of many American Indian tribes who have lived in this place, cared for these lands, and traveled throughout the region for thousands of years. 
View More